Pallet Stretchbands
    When managing the inventory of goods, one will always find pallets of products constantly being arranged and rearranged within a warehouse. Although the management is tedious, it is always a necessary facet in the supply and demand process. When it comes to moving these goods within the premises, pallet transportation is made easier thanks to the technology of pallet straps. 
    Any disruption in the movement of pallets of products can mean time wasted dealing with the problem, issues with employee safety, and revenue lost. These reasons are why having an efficient management of a supply chain is the smarter and more economic approach.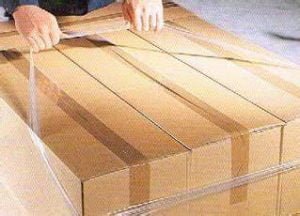 Pallet stretch bands are bands applied around the contents of a pallet. They keep the topmost layer secure for transportation and storage. The reason that the top layer is primarily the one being secured, is that this layer has the highest probability of being knocked off first, leading to issues on the production floor. When this happens, multiple other steps in the transportation of goods are disrupted, causing problems for everyone involved. As such, simply using a good pallet tie is invaluable for any storage and transport managing solution. 
Advantages of Pallet Straps
With Stretch Bands, there is ease with application of the pallet straps for the employee, and they won't have to navigate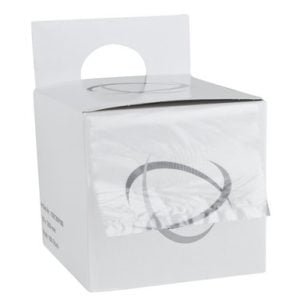 the maze of a warehouse while worrying about balancing the layers of the pallet. This is merely one of the advantages offered by our pallet straps. Other advantages include:
Protecting your products from damages
In the transport and handling of any product, rigors are to be expected. Using pallet ties and corner protectors to ensure your products are kept safe from damage, is an important step to always keep in mind when moving goods.
There are workplace hazards in any industry. In warehouse and storage solutions, employees are at risk of falling objects and other untoward incidents during work hours. Utilizing pallet strips to stabilize the contents of pallets can be a lifesaver, literally. Keeping your people safe and in good working conditions is beneficial to everyone in your business, including you. 
Any manufacturer or distributor can attest to the expense of a wrapping machine. Instead of wrapping a pallet in plastic film using a machine, choosing to use a pallet tape alternative is more economical. It also does not take up much floor space as compared to the bulk of a wrapping machine. 
Generating less single-use waste
As more and more companies transition to the use of reusable and sustainable materials, using Stretch Bands is the more environmentally sound route for your company to take. Instead of pallet wraps or plastic stretch films, utilizing the less wasteful pallet tape alternative is always the better choice. 
Pallet Straps as a Pallet Tape Alternative
    The applications of Stretch Bands are well-known. With this reusable technology, you tackle handling and
transporting of your goods while also significantly lessening the waste your company generates. The bands are easy to apply. They are so easy in fact, that applying them onto a pallet and securing said pallet, could take less than ten seconds to execute. Removal is just as simple, making the job of the employee significantly less difficult as compared to when they have to use pallet tapes or stretch films. 
    Pallet stretch bands are the employee-friendly alternative to previous technology. Since they do not require machines to be used, they also take up less floor space. The bands are sturdy as well, meeting your warehouse storage needs without worrying about snapping straps along the way. 
Pallet Stretchbands with Adeneli Packaging
For all of your pallet straps needs, you have Adeneli Packaging alongside you. We cater to international clientele with a focus on making all packaging and shipping needs more efficient and secure. For inquiries, contact us today!